Indicators of potential for suicide in adolescents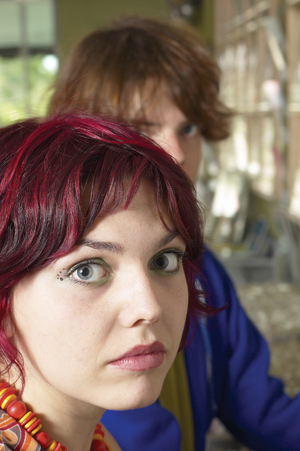 A RECENT SIGNIFICANT LOSS
Breakup of an important relationship; loss of a parent due to divorce, death or rejection; academic or sports related loss; threat of incarceration; financial or job loss etc. These significant losses can bring on feelings of purposelessness, inadequacy, abandonment or feeling trapped with no way out.
RECKLESS OR ERRATIC BEHAVIORS
Significant alcohol consumption, use of illegal drugs, inappropriate prescription drug use, gambling/sexual/Internet addictions, running away from home, school absenteeism and/or detention. Other reckless behaviors, with seeming little regard for personal welfare, can include promiscuity, driving fast, academic failure etc.
ACCESS TO LETHAL MEANS
Primarily to unsecured firearms with easy access to both gun and ammunition. Gi ven the impulsi vit y of many teens, combined with the likely lethal outcome of a gunshot wound, access to firearms is a significant factor in youth suicide deaths.
EMOTIONAL OR MOOD DISORDER
Manifested as extreme anger, severe anxiety, debilitating depression, social isolation, mixed states of bipolar or other emotional illnesses—either diagnosed or undiagnosed—that can compromise a person's ability to make sound decisions, and may become burdensome to bear for both the person afflicted and their loved ones.
VERBAL OR PHYSICAL CUES
Including talk of hopelessness and being over whelmed, of leaving on a long trip, of being a burden to others, or that life is too hard to go on. Physical cues can include recent hospitalization with treatment for mood or addictive disorder, giving away valued possessions, withdrawing into isolation, prolonged and extreme fatigue or lethargy, significant change in sleep or eating habits (too much or too little), or writing and/or drawing about death. These verbal or physical cues can signal a severe mood change that may precipitate a suicide attempt or completion